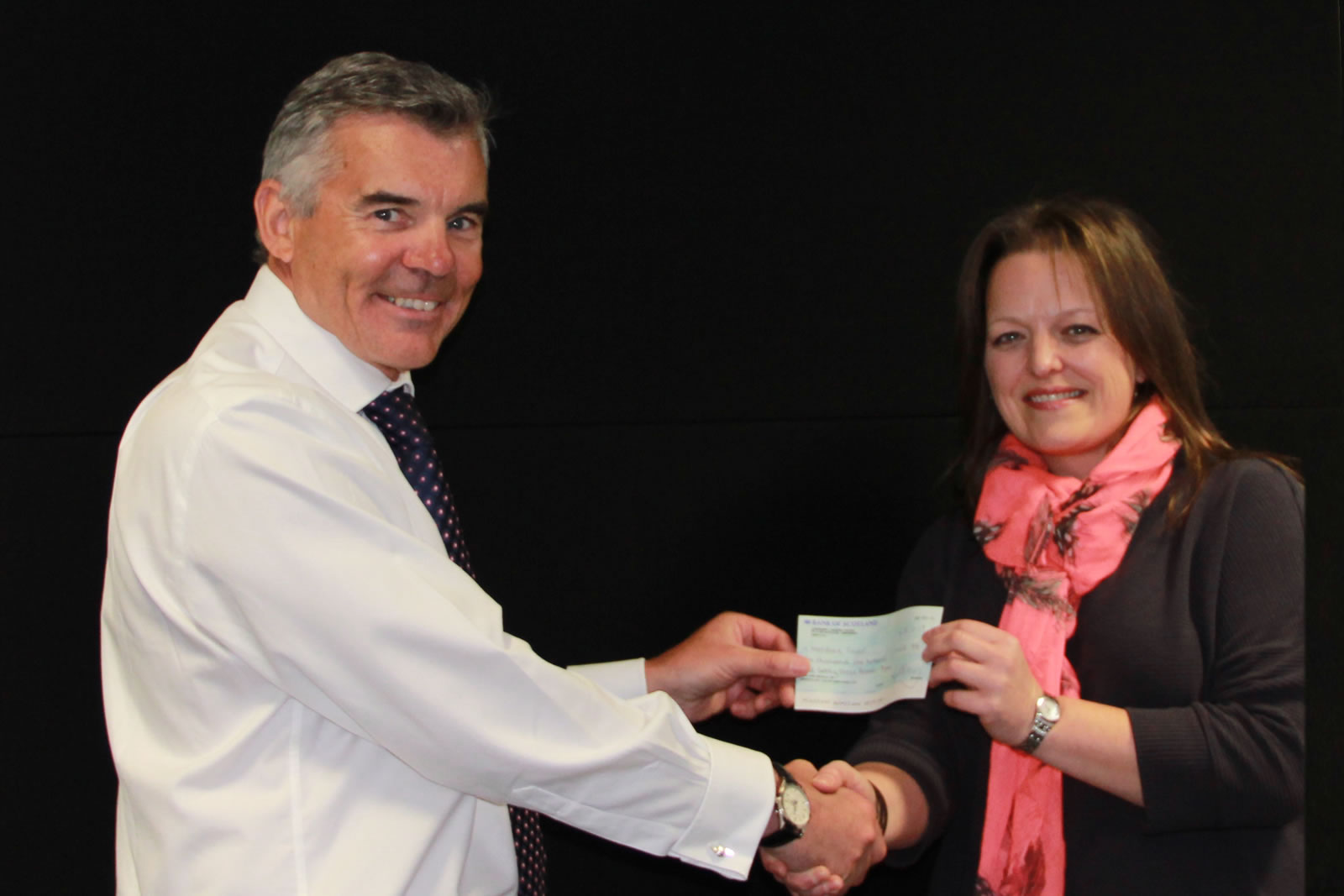 SVS's 20th Anniversary Celebration raises £1,123.75 for Aberdeen Foyer
SVS present a cheque for £1,123.75 to 'Aberdeen Foyer'. Here at SVS, we are huge believers in supporting local charities and so it was decided, on the night to arrange various raffles and auctions.
Collectively we raised a tremendous £4495.00, to be split between four local charities. A big THANK YOU, to all who made contributions on the night.
The Foyer is a successful social enterprise working to support individuals in communities in the North East of Scotland.
Accepting the cheque from Gerry Henry (Director) was Cathy Simpson (Communications Manager) at Aberdeen Foyer
Leona McDermid, (Foyer Chief Executive) quoted... "Certain elements of our work attract little or no public funding. Often it is these hard to fund elements that can and do provide that little bit extra needed to make a lasting change in someone's life. For example, clothes for an interview, a bag of toiletries, a bus pass or bike to get to work, equipment required for college/school or a training course that can help someone achieve the qualifications needed to move into work.
We very much appreciate the support and generosity of SVS staff in raising money to invest in the Foyer, allowing us to continue to be imaginative in our approach in providing local people in our communities, who are most in need, a stepping stone into independent living, learning and work."
Gerry Henry (Director at SVS) quoted – "We always like to support local charities and see it as our way of giving back to the community. Supporting young people in the community is very important to us, everyone deserves to have the same opportunities, to live life to their full potential."
Established in Aberdeen in 1995 in response to concerns about youth homelessness and unemployment, the Foyer has reached beyond its early focus and provides various services across the region. The Foyer helps people build confidence and develop their skills and talents to make major and lasting changes in their lives.
Foyer provides accommodation with support to former homeless and at risk young people. Delivering services such as - education, training, mentoring, counselling, employment support, and health improvement initiatives to people of all ages.
Other Charities supported on the night were: