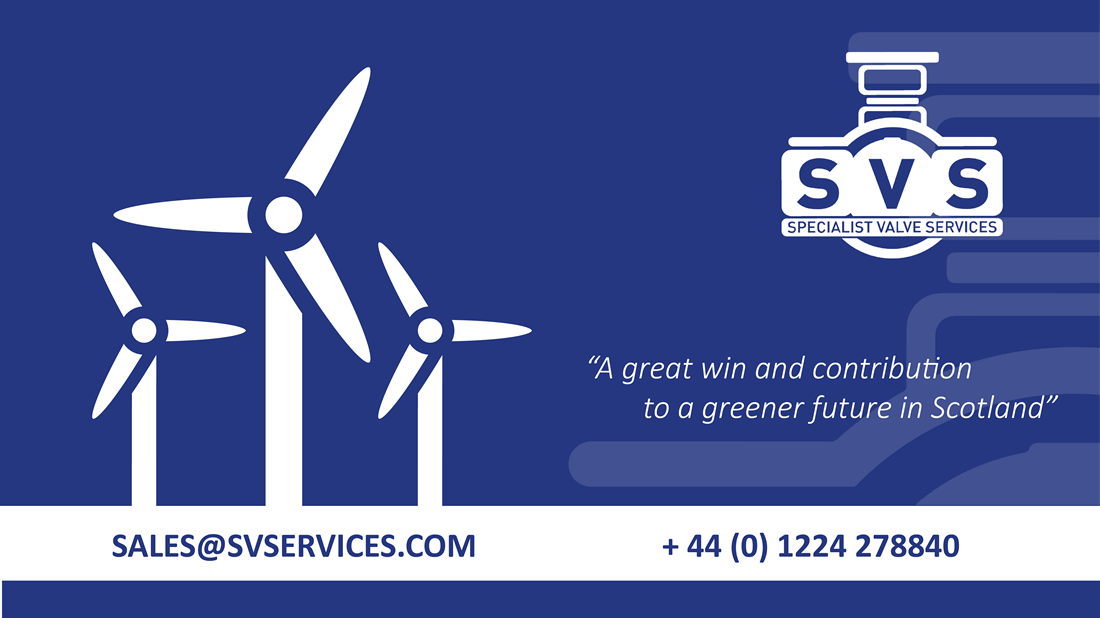 SVS to Supply Subsea Valves to Renewables Sector
Specialist Valve Services Ltd (SVS), have been awarded a contract for the supply of subsea grouting valves in the renewables sector.
With support from the international Scottish Enterprise team, SVS were given the opportunity to demonstrate their capability and proven track record to personnel within the relevant organisations.
They will be supplied to China for assembly as part of a foundation package in an active offshore windfarm project, the valves will then be used for grouting the jackets during installation off the coast of Scotland.
A great win and contribution to a greener future in Scotland, along with building greater international relations with China.