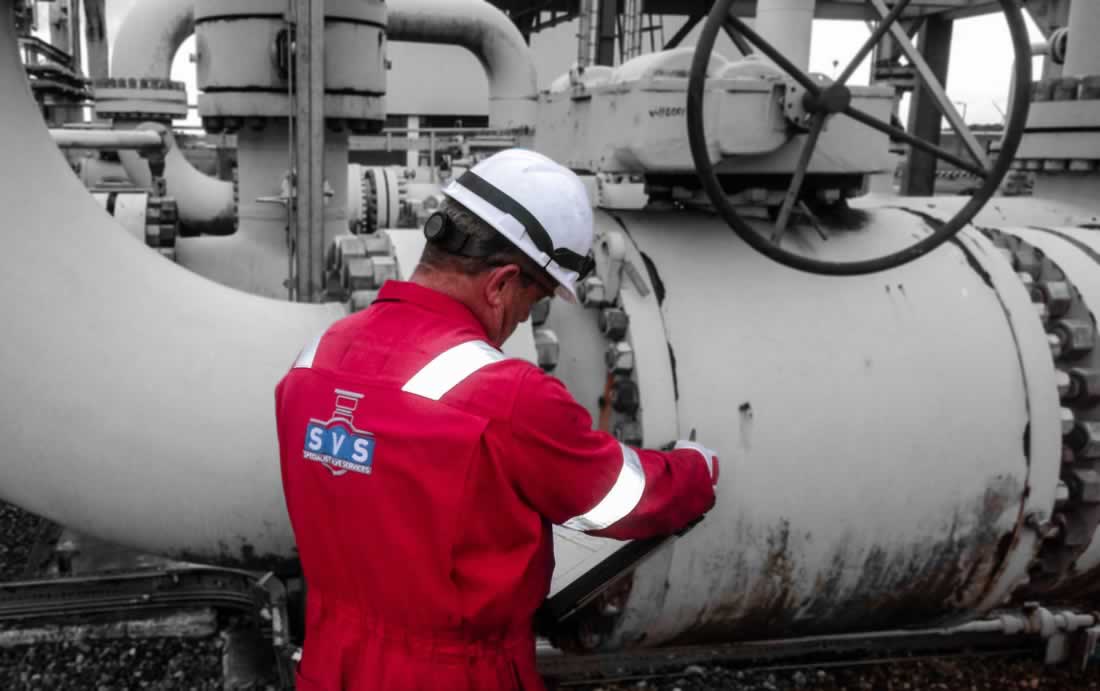 To provide an efficient and effective means of maintaining valve healthcare proactively, SVS implement its Total Valve Management System (TVM).
The SVS TVM System focuses on the modernisation, organisation & improvement of the operator's current monitoring & maintenance regime. We work in close liaison with asset process and operations, mechanical, C&I (Controls & Instrumentation), maintenance and procurement departments, gaining an understanding of the operator's current standards and working methods to deliver a value-added service.
SVS mobilise specialist Field Service Engineers to perform proactive / reactive valve maintenance on site, provide on-the-job training, analyse in-situ valve performance and degradation or failure.
Each of SVS' field staff are highly experienced in the comprehensive examination of all valves and associated equipment at operator sites in adherence to client and SVS standards, this is done through means of surveyance. Irrespective of any valve and/or actuator survey scale, SVS always plan accordingly prior to personnel mobilisation and survey execution. During the initial planning phase, we conduct a criticality ranking review against asset plans and define applicable areas of importance.
Valve survey records are created specific to site locations and data is recorded using our specialist methodology, all data can be easily transcoded into the operator's CMMS (Computerized Maintenance Management System) by SVS. This allows us to highlight trends in common failure modes of which data can be used to accompany RCA investigations to determine the root cause of regular failures, SVS can then provide additional support to close any GAPs against any proven anomalies with our GAP analysis approach.
We work closely with the client in forecasting / planning of current and future activities, this ensures full visibility of requirements for the client ahead of time. It also allows operators to put suitable means of risk mitigation and prevention in place to reduce the reactive workload as much as possible, moving focus to a proactive mind-set. We manage and conduct repair, overhaul and supply requirements that derive from this work at our purpose-built headquarters in Aberdeen. Here we hold inventory of specialist long-lead valves and actuators and operate a full engineering facility, including a test and automation shop in one location.
All information is conveyed to our client's through regular meetings and reports with much of the data attained used to support further processes within our TVM scope, including but not limited to stock and spares management, critical replacement / replenishment strategies and engineering reviews.
For further information please contact us on the below and we would be happy to assist with any and all enquiries:
This email address is being protected from spambots. You need JavaScript enabled to view it.

/ +44 1224 278 840